As famously stated by Mark Suster of Upfront Ventures, "individuals don't build great companies, teams do". From speaking to both Founders and startup employees over the years, the imperative of building leaders and developing team dynamic has become clear to us.
It is the interaction of each stellar individual member that will maximise the performance of your team.
Back in February, ConnectOne teamed up with iPrice Group, Southeast Asia's leading price comparison and coupon platform in seven countries (Malaysia, Singapore, Indonesia, Thailand, Philippines, Vietnam, and Hong Kong), to conduct a team building workshop using Emergenetics for their Leadership team in Malaysia.
Working in a region that is a melting pot of different cultures, the company fully embraces diversity — which requires an even greater awareness of each other's learning style and work habits.
"It's extremely difficult to understand how to work effectively with other people from different cultural backgrounds with different preferences to think and act. This is crucial to if we want to grow 10x in the business"
– Heinrich M. Wendel, iPrice CTO
Also Read: Indonesia's Startup Legal Clinic, a helping hand for startups' legal woes
From that day we found three key lessons on building the ultimate power team:
Lesson 1: Understanding each team members' communication style as well as your own
We have all heard the saying "communication is key" and this could not be more emphasized for any fast-scaling startup team. It is not only about making sense of your own communication style but understanding those of others.
The workshop brought this dynamic team of leaders together as we guided them on how to adapt their individual approaches to suit one another and to facilitate effective communication.
Lesson 2: There is no one-size-fits-all leadership model
"The most valuable lesson is that no preference or combination of such is the "right" one"
– iPrice participant
Whilst some may argue that scientific tools are restricting and place individuals into boxes, we take an educative approach to identify behavioural preferences and improve self-awareness for better performance.
This allowed participants to recognize their personal strengths and weaknesses, encouraging them to work around them by understanding what works and what does not.
Lesson 3: Knowing your team will better determine what new hires you need
Earlier in the year, we carried out a survey asking members of the startup community on their top hiring and organization problems, and 'hiring the right people' easily emerged at the top of the list. Workshop participants shared that uncovering the preferential composition of their team paved the way for continued growth and team improvement as it highlighted what skills and working styles were lacking.
All in all, we want to say a huge thank you to our friends at iPrice for their fantastic engagement during the day and delighted to hear that they continue to reflect upon the day's learnings three months on.
"We are now able to create our own management style without exhausting ourselves but still able to fulfil the requirements of the role"
– iPrice participant
Likewise, it was an eye-opening experience for our consultants to observe the high-level of willingness demonstrated by the team to learn more about each other and to see the growth that can occur from a single day.
Also Read: Is a career in biotech right for you?
"My role is to ensure that the environment is safe enough for a participant to open up and express their frustrations without fear of being labelled an outcast. That was certainly achieved when the minority thinking preference spoke their minds; and the majority immediately sought to assure them of their value and thank them for their contributions."
– Joanna Yeoh, ConnectOne Director and Workshop Leader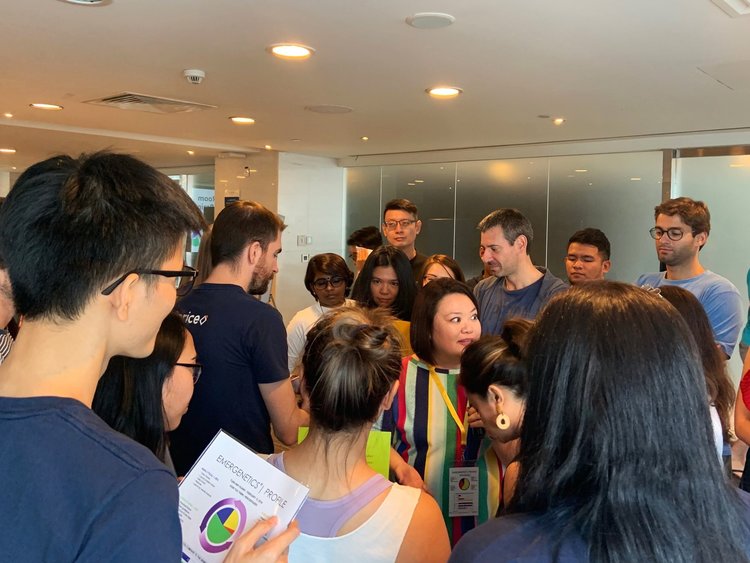 The workshop helped build rapport for a fast-growing team and improve communication between different leads and seniority. Making the right hire can take many hours and rounds of decision making.
Why waste that talent away by not strengthening how these individuals think and act together as a team?
—
e27 publishes relevant guest contributions from the community. Share your honest opinions and expert knowledge by submitting your content here.