Augmented reality is the integration of game visual and audio content with a user environment in real time, unlike virtual reality which creates completely an artificial environment. Augmented reality in the gaming industry uses the existing environment and creates a playing field within it. AR games can be played on smartphones, tablets, and portable gaming system. It is the integration of digital information and overlays new information on top of it.
The first commercial application of AR technology was the yellow "first down" line that began appearing the football games in 1998.
AR technology in the gaming industry provides with an interactive experience of a real-world environment where the objects that reside in the real world are augmented. This revolutionary technology makes a greater impact on gaming while covering other industries like healthcare, e-commerce, retail, marketing, education, military, automotive and much more. This advanced technology is rapidly changing the way the gaming industry works and contributing a lot towards it.
The value of the augmented reality gaming is expected to reach almost $285 billion by 2023
Let's find out how augmented reality is redefining the gaming industry and making it revolutionary.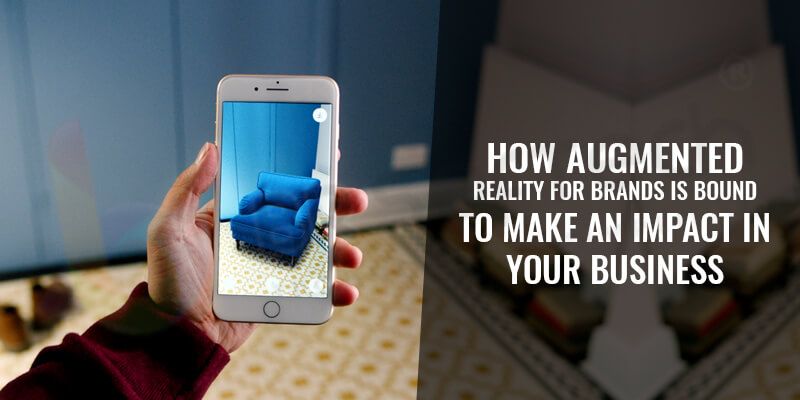 1. Rapid Growth of Gaming
Augmented reality is bridging the gap between the users and game developers. This technology has gone beyond face filters and widely adopted by the organisation to provide the user with the ultimate gaming experience.  It incorporates advanced features which make games extremely addictive and leverage developers while encouraging them to enhance their skills. The rapid growth of augmented reality game development helps in developing engaging games and grow the overall gaming market.
2. Make Appealing Games
Augmented reality in gaming industry creates an immersive experience for the users and allow them to feel that they are interacting personally with their digital environment. AR layers digital improvement to provide an existing real-life setting by appealing to the senses. This advanced technology helps to drive the attention of millions of obsessive gamers and deliver an unforgettable experience. It uses computer-generated objects and implements them in real life to convert an engaging and thrilling experience.
Also read: Beyond gaming, these are 6 potentially disruptive uses of augmented reality
3. Better Consoles
Choosing the greatest console is a lot harder than your imagination due to the exceptional gaming market. Augmented Reality in-game development, bringing new opportunities for developers and providing them with advanced technological solutions. For obsessive gamers and developers, there are multiple options available, using that they can make your vision and imagination advance than ever before.
4. Replacing Traditional Gaming
Augmented reality creates endless possibilities in gaming while considering recent trends accurately. It enhances the working of enterprises by providing them with numerous benefits.  It has replaced all the traditional gaming system like Xbox, Nintendo, and PlayStation with new techniques and trends. Its bringing revolution in the gaming industry and introducing new innovations and creativity. These apps are written in special 3D programs which allow users to play level up animation and provides with transforming transactions.
Change of Perspective
AR adds digital representation and data of supplement views of the real world giving user outstanding games. Augmented Reality in Game Development constantly uses smart glasses support, 3D tracking, geolocation and much more to bring innovation and exclusive games. AR core is used to change users view with animated 3D content. Its creative design has more potential than any other technology.
Technologies Used to Build Augmented Reality Games
Mid-generation advancement and technology rise has taken AR game development on another level. For gamers and developers, there are multiple options available, using that they can make your vision and imagination unbeatable. There are incredible game development companies who have started using augmented reality keeping the latest trends in mind all over the world. Discover the mysterious gaming world and indulge yourself in the most exciting play using these technologies:
Unity 5
ARPA
XCode 7
Wikitude
Vuforia
AR games are designed for multiple platforms. It has blurred the line between what is real and what is computer generated by adding special effects and advanced tools. Not just that It's changing the forever way of people use and interact with technology. It has taken over the gaming industry by bringing new trends and technology while enhancing user experience.
Also read: Augmented Reality is creating an enormous opportunity for retail businesses, and here are 5 ways online and offline platforms can benefit
Augmented Reality is The Future of Gaming
Every time this advance technology has exceeded the expectations and beaten the estimates of the market by coming up with something really great. It's a groundbreaking technology which really brings something innovative and creative in the market every single time. Pokemon Go is one of the most loved games of augmented reality. Due to its reputation and marvelous gaming experience it has won the heart of millions. It is favoured with a vision-based algorithm that gives exceptional clarity to object, graphics, and sounds while grabbing the attention of millions.
Augmented Reality is one of the successful technology, which brings digital creation to life. For developers around the world, it's creating immense opportunities while promising pathbreaking carrier with a course of learning. It has a great contribution towards increasing computing capabilities of our smartphone. It's an incredible technology, capable of providing a great experience converting a field into a battlefield.
This prominent technology allows gamers to interact with the real world in digital form while experiencing a real-life environment. Technology is changing the world at a rapid phase whole giving gamers a great experience and greater innovations.
—-
e27 publishes relevant guest contributions from the community. Share your honest opinions and expert knowledge by submitting your content here.
Photo by Andreas Kind on Unsplash