Augmented reality is bringing advancements with new possibilities for businesses to improve users lives.
To stand in the challenging market, augmented reality helps increase retention and understanding complex ideas in interactive layouts.
This is the reason AR holds huge potential to transform both human encounters and business tasks.
Also Read: 5 ways good design can help convert new customers for startups and small businesses
There are many AR applications, support for industries from retail to gaming, from real estate to advertising. In a report, it was stated nearly 70 million people in the United States use AR.
The technology continues to advance rapidly, consistently unlocking new use cases.
Tech giants, Apple and Google, are investing in this technology to create an interactive hybrid environment.
The businesses are giving the users another reason to experience the AR application. Statista stats, the market of augmented and virtual reality is expected to reach the size of US$215 billion in 2021.
Augmented Reality enhancing businesses prospects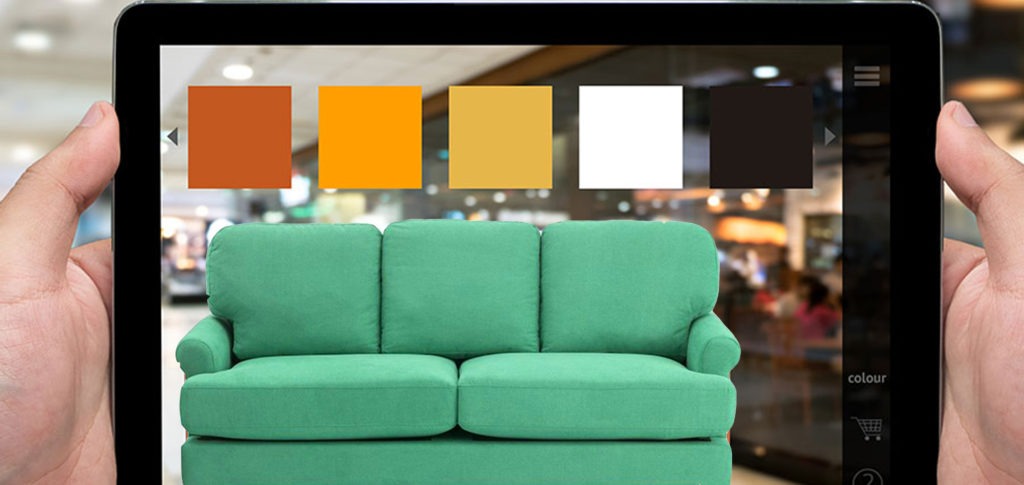 With AR there's a great innovative idea in the pipeline for the different businesses. Augmented reality's potential is introducing new levels of user engagement to uplift enterprise and consumer markets.
AR experience enables the users to view more intense visualise objects with better processing.
Deeper understanding
AR provides a more interactive and engaging experience with 3D modelling of complex concepts. Virtually interacting with the product help to understand things better.
The virtual elements are helpful for greater retention with added visualise of effects. Businesses can gather a strong in the market and make their pitch with AR-enabled strategies.
Thus, the enterprises can take a 360-degree perspective to get a deeper understanding and gain important insights about the users as the results are a more memorable experience -dimensional presentation. 
Impactful experience
Brands are coming up with the AR empowered commercialisation of new products.
This practice is the best way to offer the impactful experience of the products with virtual elements. The market with the trend of AR is helping businesses understand the complicated situation.
AR is proving a natural fit in solving complex situations for any size of businesses. Augmented reality helps businesses to create a detailed and immersive experience with better engagement.
Brand awareness
AR is the best way to connect the user around the globe. The social platform has an integrated AR feature that can significantly boost engagement with a potential audience. This technology can be tailored to enhance brand awareness.
Also Read: 4 ways agritech and IoT can revoluionise the farming sector
To promote and broadcast the brand's product and services with AR-enabled strategies. AR with 3D images and videos takes brand awareness to new heights. The targeted audience can be engaged with the immersive experience with the collected data.
Use cases of brands applying AR to their business strategies
Warby Parker's AR app
Try on eyewear AR App by Warby Parker's shows how accurately frames will look on your face, with photorealism. This AR solution for eye care with 3D virtual try-on technology is pushing user experience.
Warby Parker's virtual try-on glasses application offers a virtual catalogue of the different brands and stylish frames. The "try on" option offered helps to take a quick and easy check to discover the next pair of the recommendation of sunglasses, reading glasses or more.
Illusio – Virtual Try on Surgery App
Illusio AR App for plastic surgery can help the user to see what they want after surgery. The use of this App will superimpose the 3D digital simulation image of the desired appearance over the augmented body part before surgery.
The users can view what they will look like with cosmetic breast surgery before going through the surgery.
With this AR technology, the patient can choose the size and shape of their implants virtually.
How AR-enhanced shopping experience
Augmented Reality transports users to a virtual encompassing a unique relationship with the product.
Also Read: 75 per cent of startups fail: ways to increase your chances to be in the 25 per cent
Augmented reality utilises smart gadgets, for example, smartphones to blur the lines between the physical and the virtual world.
Thus, AR improving the shopping experience by fusing virtual items around us in the present reality condition.
Identify issues with specific items and fix them utilising the stepwise direction of AR overlays.
AR empowered approaches are applied in various items so that the client can undoubtedly buy the products.
AR offers a multi-tangible experience that can be more compelling to offer an immersive experience to the customer.
Take away
Augmented reality (AR) has introduced a new trend in the industry. Unique digital strategies enabled with the AR is helping the businesses to broadcast their services globally.
Augmented Reality Companies are helping to resolve tedious challenges in multiple industries like healthcare, e-commerce, architecture, and many others to enhance the user experience.
AR is advancing and analyses the user experience data to find better outcomes.
–
Editor's note: e27 publishes relevant guest contributions from the community. Share your honest opinions and expert knowledge by submitting your content here.
Join our e27 Telegram group here, or our e27 contributor Facebook page here.
Image Credit: Laura Lee Moreau